---
52 Moves
52 Moves is a new and unique approach to cardiovascular training. The class is based on Nia Technique's 52 Moves designed to bring conditioning to every body part, muscle group and joint in a 60 minute experience. 52 Moves classes are distinguished by somatic coaching, sequential intervals that isolate and integrate Nia movements and choreography designed to deliver 4 types of conditioning: aerobic, anaerobic, reflexive and voluntary.
Learn to coach yourself to move better and feel better with Nia's 52 Moves class using three distinct levels of range of motion to achieve full body conditioning. Set to music, practiced in isolation and integrated with systemic movement, the Nia 52 Moves are proven to physically condition the body and enhance movement skill. Regularly practiced, they enhance perceptual motor skills represented in flexibility, mobility, agility, stability and strength.
Nia's 52 movements have been distilled through 30 years of somatic exploration to represent the best in holistic body-mind-emotion-spirit conditioning. Nia's movements originate from diverse modalities spanning dance, martial arts and therapeutic practices.
This class is ideal for those wanting to learn more about how to condition their bodies and develop movement skill as applied to the body's base, core and upper extremities. Beginner to advanced movers will find value in each class.
---
---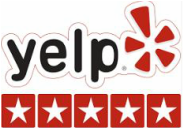 What our clients are saying...
"I love that Nia is the kind of workout that truly fits every body. I am high-energy most days, really looking to sweat. Some days I come in tired and looking for a gentle energy boost. Nia does the trick. The teachers demo "levels 1, 2, and 3 of moves so that each participant can vary the workout according to his/her needs and abilities. It's a blend of dance, martial arts, and healing arts (think yoga). Teachers emphasize "freedom within the form", so everyone is moving in unique, yet unified, ways. Pretty cool, and very comforting if you're a newbie who is just catching on and doesn't want to stick out.
" - Cay