---
HoopYogini with Master Trainer Heather says
HoopYogini™ is transformational fitness integrating hula hooping with hatha yoga and mindfulness meditation. It is a Doctor Approved program designed to tone the core, improve posture, reduce back pain, as well as, support healthy digestion and fluid circulation.
HoopYogini™ utilizes the modern adult-size hula hoop for flow, self-awareness and as a functional fitness tool. All HoopYogini™ strengthening sequences can be linked into a flowing and meditative dance.
HoopYogini classes are on Tuesdays, 6:15 - 7:15 p.m. and Sundays, 10:30 - 11:30 a.m., starting January 7, 2018.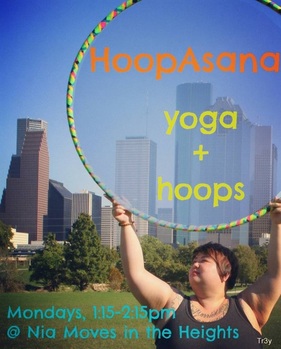 HoopAsana with Laura
​HoopAsana is yoga + hoop classes focused around body-positivity, self-awareness, and being present in your body.
Perfect for all levels of experience, yoga/hoop classes are designed to adapt to your needs.
Hoops allow for more fluid movement during Hatha yoga classes, helps to create better alignment , and provides gentle support during balance poses. And since your hoop is one of your best friends, why not take a yoga class with your hoop?
HoopAsana classes are on Mondays, 1:15 - 2:15 p.m. and alternate Saturdays, 10:30 - 11:30 a.m..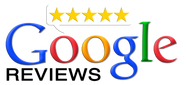 What our clients are saying...
"This is such a friendly welcoming studio to dance and fill up your soul. I relish my Nia classes. Fantastic space. Wonderful teachers and everyone genuinely cares. Doesn't matter who you are, how you look, if you can dance or not, it's just fun and fulfilling!
" - Sandy
---