​​Welcome to your home of sensory-based movement practices!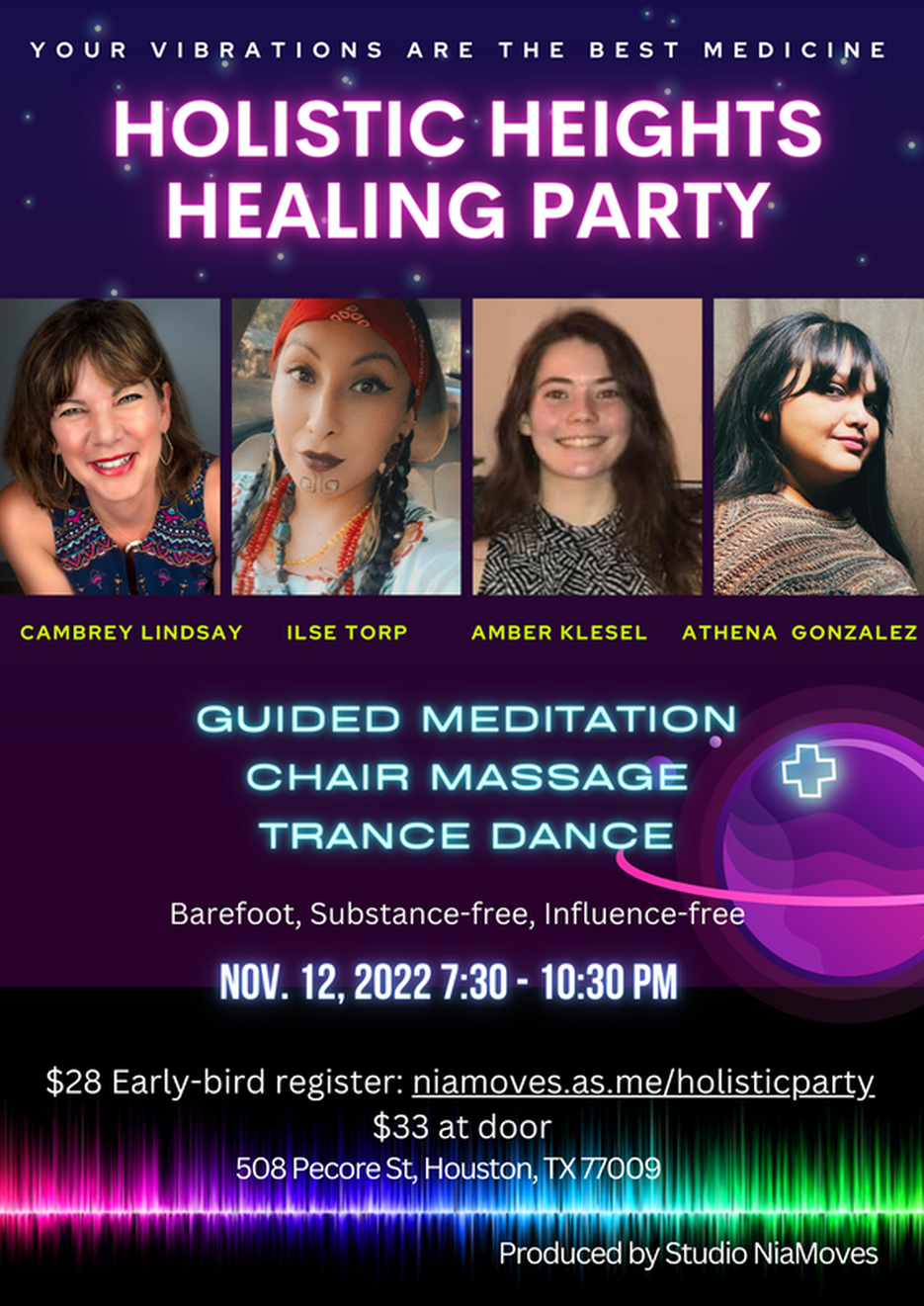 At Studio NiaMoves, we encourage health at every size, and wellness at every stage of life. ​
​The programs we host are body-positive, beginner-friendly, and designed to promote holistic health and support you to delve deeper into mind, body and soul. Step in, practice, and experience healing and well-being in all realms!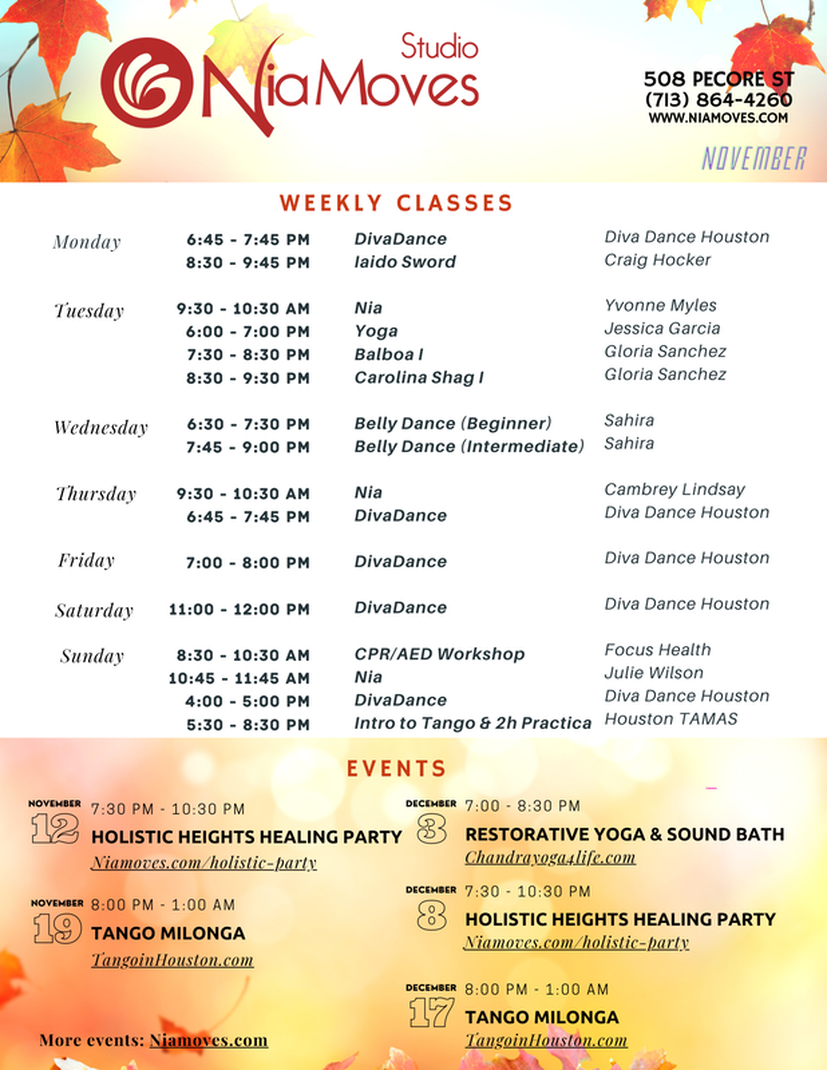 ---
---
Want to host your own event? WE ARE OPEN TO COLLECTIVE GROWTH!
We welcome community partners from to host your fitness, wellness, art and music programs that contribute to our mission and current program landscape. We also host private birthday parties and receptions. Inquire studio availability
via email
and ​read more about renting the studio
here.
---
What our clients are saying...

"This is such a friendly welcoming studio to dance and fill up your soul. I relish my Nia classes. Fantastic space. Wonderful teachers and everyone genuinely cares. Doesn't matter who you are, how you look, if you can dance or not, it's just fun and fulfilling!

" - Sandy

---

People love us on Yelp!

"

What a blessing to be able to move my body in a circle of welcoming people. Thankful for the space, the teachers, the music, the other people that come. Makes Houston a better place!" -

Jackie

---