african dance - rhythmic movements
Fridays, 7:00 - 8:30 p.m.
​with Tracie Jackson and Live Drummers


Rhythmic Movements is a dynamic cultural dance fitness class that combines live drumming, music and movement. Experience an uplifting physical, mental and spiritual workout that you will never forget!

This class is a fusion of pilates and yoga exercises using stretch bands and West African Dance. Live drumming accompanies your movements across the floor.
​Cost:

Drop-in $10; Individual monthly $35; Kids $5

​
​
Please contact Tracie directly
to register for Rhythmic Movement classes, demonstration, or performance for events.
​
Tracie (713) 520-7718
tracie@intuitiveafricandanceanddrumculture.com
​
www.Intuitiveafricandanceanddrumculture.com
---
Tracie jackson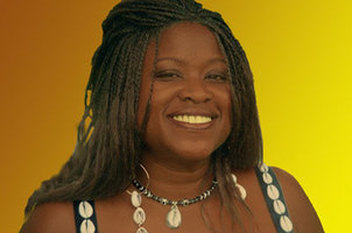 Tracie Jackson, originally from Cincinnati, Ohio, began the study of African Dance when she moved to New Orleans in 1995. In New Orleans, Tracie studied and performed with the Kumbuka African Dance and Drum Collective and Tekrema Arts and Dance Center.
​
Upon relocating to Houston in 2005 with her family, Tracie continued her African dance studies and performances with the Kuumba House Dancers, appearing in their annual Kwanzza production, AMASIKO; the Wonlande Dance and Drum Company; and with other local Houston artists including the reggae and rhythm band, D.R.U.M. Through the Intuitive African Dance and Drum Culture, Tracie plans to educate, elevate, and reconnect the masses with the spirit of West African dance and drum.
---