Body of Movement with Nadine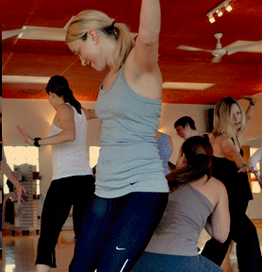 What is it like to give ourselves over to the powerful creativity of our bodies, to be drawn by the magnetism of each others' soul expression? Body of Movement offers a frame of reference to invite each of the body's expressive centers to come into play: Root, Sacral, Solar Plexus, Heart, Laryngeal. The evocative playlist in Body of Movement beckons these centers to fully open us to connect with ourselves and each other. By bringing in the movement vocabulary of the Centers, we gain tools to move beyond our habitual patterns and attitudes. By working in a smaller group we enhance our ability to connect not only with each other but with the mystery and the stories our bodies create as a whole.
Cost: $15 -20 sliding scale at door.
Dates: Weekly on Thursdays, doors open at 7:30 p.m.. Dance starts at 7:45 p.m..
---