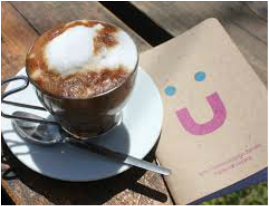 Lightyear Leadership
​IGOLU Personal Power and Wholeness Program

IGOLU Level One is designed to empower you to create the personal legacy you want to leave in the world. By watching the videos and participating in development homework, you will gain the tools to design your own unique legacy, to choose how you respond to situations in your life, to support your legacy through your vision and goals, and to recognize the power, and responsibility, of your words.
---
---
2017 Spring Training Schedule
Session 1: Personal Legacy
Saturday Jan. 7, 3:30 - 5:00 p.m.
We all have a personal legacy. Whether you know it or not. Discover what your personal legacy is by mapping out your inherited legacies. Begin to discover and get clear on what you want versus what you don't want – exercising your power of choice and release. Discover what your body is telling you and the accompanying voice when you encounter a trying/difficult situation. Understand when you're being in reaction versus response mode and how that aligns to you being "below the line" – your undesired self or "above the line" – your better self.
Session 2: Reflections
Saturday Jan. 28, 3:30 - 5:00 p.m.
"Reflections" builds on "Personal Legacy". You're cultivating an understanding of when you're starting to operate "below the line" and how doing so does not serve you or your environment. How does one recover from being below the line to above the line? This session introduces several tools to help you recover as well as presents the concept of "timeline". A "timeline" happens when an event/encounter causes you to you experience yourself at a previous age where there is some trauma or stress. An unproductive reactive pattern appears when you timeline. In "Reflections" we examine how to determine when you're caught in a timeline and how to clear it.

Session 3: Vision and Goal
Saturday Feb. 4, 3:30 - 5:00 p.m.
We're now ready to step into your Vision and Goals. We've discovered and have started to get clear on what we do want. We've been cleaning our slate of legacies, macro and micro, that don't serve us though our power of "releasing". We've experiencing what it means to operate from "choice-based" and exercising from our "self-authored" voice. We've learned how to recover ourselves from being below the line to above the line; therefore clearing self-limiting and sabotaging thoughts. We're for you to craft your Vision and Goals. They will be crafted by you for you! Absent of a legacy constraints and goals, and thought patterns that don't serve you. You'll construct your vision and goals 10 years into the future and work your way back to 5 and 1 year periods. They will be for your personal, financial, and career domains.
Session 4: The Power Of I AM
Saturday Feb. 11, 3:30 - 5:00 p.m.
The words "I am" are powerful and these two words create you! Get keen that you are always speaking to yourself and that the words "I am" create your future. ALWAYS! Learn about "unintentional" or "accidental" declarations you are making about yourself when using "I am". A powerful and intentional declaration sets us up for the future and can be leveraged as an anchor to recover ourselves when our goals may not be clear or are no longer relevant. We'll step through the process of creating a declaration. You'll have the opportunity to create declarations for each of your Vision and Goals domains and perhaps an overarching declaration that define your entire essence.
Evolve!
The igolu work around Personal Power and Wholeness does not stop after you've completed session 4, The Power of I AM. You'll continue to access the tools to help you recover you when you're starting to sense that you're operating below the line. You'll become aware that there are some lingering inherited legacies that do serve you and that your use of your "choice" muscle can help you release those legacies in a healthy manner. You'll continue to get clearer on what you do want and with that deeper understanding you'll have an opportunity to tweak, revise, or in some cases completely rewrite your Vision and Goals. You'll continue to evolve as a result of your on-going awareness and path of a "self-authored" life.
The program of four sessions build on one another. It's preferred that you attend all four sessions in sequence, and in person. If you happen to miss a session the backup option is to listen a prior recorded session.
What our clients are saying...

​"Having Frank lead me through the IGOLU framework and thought process has been incredibly powerful for the way I analyze and lead my life. Frank has a knack for expressing the work in a passionate and genuine way and will stand for you, helping you reach your full potential no matter how long it takes. The tools IGOLU teaches are dynamic, easy to understand and implement in life. It's teaching me a new way to show up for myself and others while creating a new way of living that moves me into a better, more fulfilled version of myself." - Lara
"The Igolu Personal Power and Wholeness experience has given me the awareness and tools to create my life as I wish, unconstrained by my past experiences and self-doubt. It is now something I use daily and I am happy and content exactly where I am." - Kathy